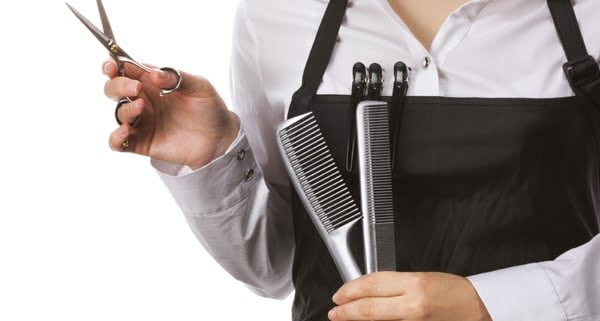 As mentioned a few times in Engines of Wealth, I own seven Hairdressing salons and would gladly have more, they make dependable tenants. With that many hairdressing salons in my portfolio I am keen to learn more about their business, so I interviewed a local Hairdresser/Barber to gain greater insight and improve my investment calculations.
The purpose of the interview was simply to understand the commercial finances of her business as the shop was Council owned and hence not for sale. I felt the following information would benefit Engine of Wealth readers and provide insight into this industry and what rents are affordable for such businesses.
You are not a typical Hairdresser, you are more like a barber, why is that? Yes, I don't do perms or colours I just do cuts. I do not have stations to wash or colour hair, so I maximise the cutting stations and get more men than women through the door. I also avoid the costly expense of buying all the acids and dyes.
The price of your hair cuts are $40 for women, $30 for men and $25 for pensioners and children, what would you say the bulk of your clients are? Definitely men are the bulk of my customers, I'd say the average is 60% men with 20% pensioners and 20% women.
So how many haircuts do you do in an hour? Well when I'm busy I will do 3 in an hour but normally I like to take a bit more time and spend 30 minutes. I mean you need to ensure the customer feels like they are not being rushed in and out so two an hour is preferred.
What are your normal weekly hours? I work Monday through Saturday. My normal hours are 10am to 6.00pm but on Thursday's I will work until 8.30 – 9.00pm if it's busy.
So you average an 8 hour day, do you take an hour off for lunch? She laughed and said its 2.30pm now and my lunch is still in the fridge, I haven't had a chance to get to it yet. Most days I will get 20 minutes here and 15 minutes there to eat or take a break before someone walks in for a cut.
Over an entire day how long would you be cutting hair? Obviously it varies, but I would get about 2 hours down time a day so about 6 hours a day would be about right, cutting between 12 and 15 customers. Or 70 haircuts a week is about right.
So if I was to look at the numbers conservatively and take my best guess at what you bring in each week I would say:
60% Of the cuts are Men = 70 Cuts x 60% = 42 Men's Cuts @ $30 each = $1,260
20% Of the cuts are Women = 70 Cuts x 20% = 14 Women's Cuts @ $40 each = $  560
20% Pensioners & Children = 70 Cuts x 20% = 14 Pensioner Cuts @ $25 each = $   350
Total Weekly Takings     $2,170
Would your takings be in the vicinity of around $2,170 a week? Yes I do have weeks around $2,000 but typically I'll take about $400 a day so $2,400 to $2,500 is a typical week.
I note you have another chair in the salon and from time to time I've seen another girl working here, do you employ her? No, on Thursday, Friday and Saturdays I hire out the chair on a daily basis. At the moment I get $90 a day which is cheap, the salon across the road charges $140 a day for a chair.
The Hairdressing game is a labour intensive business, I mean you wouldn't have many expenses other than your rent and electricity would you? Correct, the electricity is only $100 a month and outside of that I have some minor expenses around hair products and I do my own laundry at home.
How much is the rent each week? The rent is $750 a week, $39,000 a year.
This is indicative of a typical 2 seat barber, a hairdresser is different as it caters for perms and colours which ladies can pay anywhere from $200 – $300 per visit. Looking at the operation of this shop we have the following:
Income
Annual Takings                   $125,000
Renting the Chair              $ 14,040
Total       $139,040 per year
Expenses
Rent                                           $ 39,000
Electricity                               $   1,200
Miscellaneous                    $       800
                           Total               $ 41,000 per year
Net Profit                                $ 84,000
Now this was a conservative look into the finances of the barber and on the surface you can see that at the current rent level of $39,000 per year the hairdresser is able to make a good living of over $84,000 a year.
https://enginesofwealth.com/wp-content/uploads/2018/08/Engines-Of-Wealth-Business-Interviews_har-dresser-1_600x400.jpg
400
600
Phillip King
https://enginesofwealth.com/wp-content/uploads/2018/08/Engines-Of-Wealth_Logo_200hpx.png
Phillip King
2018-08-06 11:27:41
2018-08-21 11:00:47
Hairdresser Barber